2013. Installation. Dix feuilles de papier sur une table (ten sheets of paper on a table)

A partir d'un corpus de lettres de suicide, plusieurs personnes ont réécrit à la main des documents originaux.
Des lettres fictives ont été également rédigées pour cette installation, où réel et imaginaire se trouvent mêlés.
From a corpus of suicide letters, several people rewrote by hand original documents.
Fictitious letters have also been written for the installation, where reality and fiction are mixed.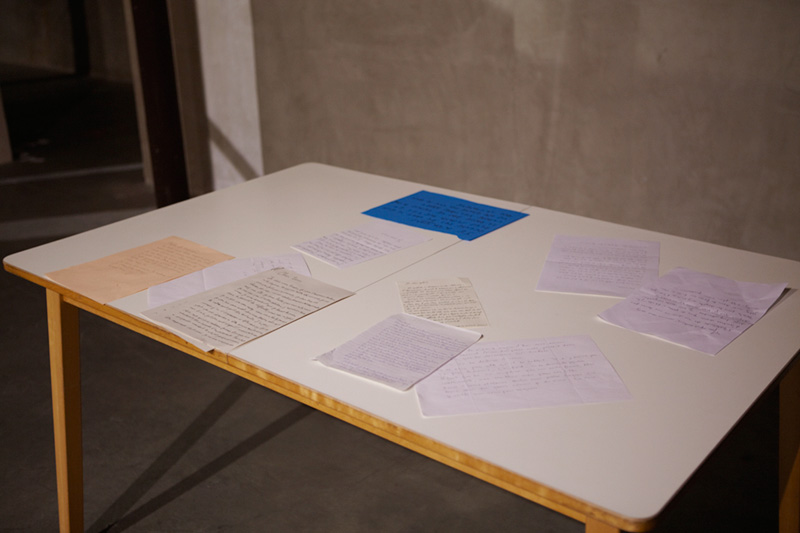 À propos de l'installation Lettres (FR)
About the installation Letters (ENG)
par Thomas Fort