Scouting for locations, I look for places where participants will be surrounded by the crowd but slightly detached from it. A crowded location helps them to forget the camera, as they are distracted by the people around. When I am filming I am hidden: as the camera is "invisible", it's easier to forget it.
I try to "catch" moments when participants are lost in their thoughts. After the sudden and ephemeral moment of "awakening", they "reconnect" to the space they inhabit and people surrounding them.
I like these back and forth between the inner and the outer worlds.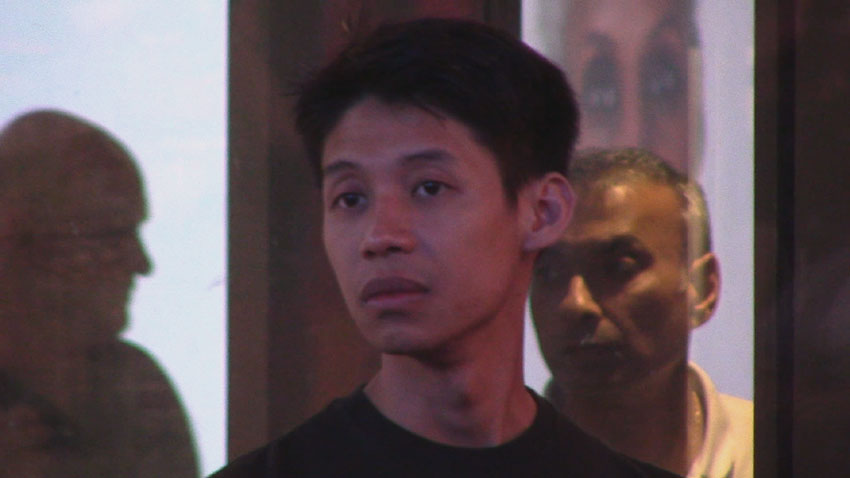 CAPTURE D'ECRAN

My intention is to generate and enhance the tension between participants' awareness of being filmed and the fact - the illusion? - that they seem to forget themselves. How does the spectator react to this ambiguity? How does this tension shape, in turn, the spectator's presence?
As spectators of the video, we watch people who watch people. Across the screen, duration has various and opposite effects: attraction, lassitude, nervousness, stillness, etc. Sometimes the participant's gaze seems penetrable: his gaze absorbs the spectator's. Or, uncomfortable in the situation, their faces close, avoiding eye contact with passers-by, "rejecting" the spectator.
I see the participant's gaze as a reflective surface, a mirror of the spectator's presence in front of the screen.
Standing is a conversation between the viewer and the viewed.
While the spectator's gaze is "directed" by the participant appearing on the screen, the participants,
despite the hidden camera, offer a performance to invisible and imaginary spectators who will see the show.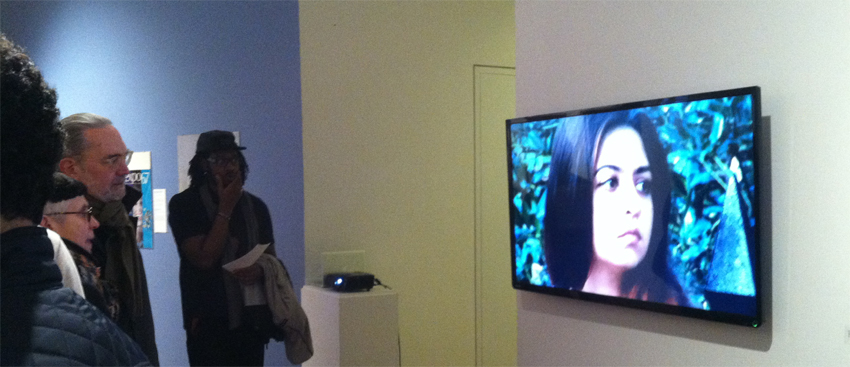 Projection de STANDING / Screening at the Queens museum NY (2015)